From neighborhood park to district park the development of Greer Park offers a prime example of how a change in housing density affects recreational facilities. The original five acres of the park were acquired in 1963. Dedication took place in September 1965, and the Park was developed under the name of Amarillo Park. It was renamed John Lucas Greer Park in 1967, in keeping with the policy of honoring Palo Alto historical figures.

John Lucas Greer was born in Ireland in 1808. He embarked on a seafaring career at age 18 and for twenty years plied the coasts of South America. In 1849, by then the captain of a brigantine, he came to San Francisco from Montevideo. While on a prospecting trip in a small skiff around San Francisco Bay, he sailed up San Francisquito Creek and decided to settle down.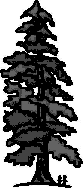 The land, Rancho Rinconada del Arroyo de San Francisquito, belonged to Don Rafael Soto, the son of Ygnacio Soto, who was a member of the Anza party. John Greer leased some acreage for farming from Maria Luisa, daughter of Don Rafael, who had come back to the family ranch after the death of her husband John Coppinger (or Copinger), a British Navy lieutenant. In 1850, Greer and Maria Luisa were married and went to live on Rancho Canada de Raimondo (now Woodside), inherited by Maria Luisa from her first husband.

John Greer became a successful rancher founded the Woodside Library and was a trustee of the Woodside School. He and Maria Luisa had three sons and two daughters. In 1869, the family moved to Palo Alto where they lived in a 22 room house at the corner of El Camino and Embarcadero Roads, The house was often the scene of huge Spanish style barbecues. John Greer died in 1885. His eldest son and namesake, John Lucas Greer, lived in the same house until 1945. The Town and Country Shopping Center replaced the house in 1952.

Greer Park's history did not end with the 1967 re naming. Originally created as a neighborhood walk in park, it was expanded to a district-sized Park when the area's population increased drastically due to several new large apartment complexes. The West Bayshore Residents' Association was formed in 1972 and led the campaign.

In June Of 1974, the City Council committed itself to the acquisition of approximately 15 acres around the existing park including the site of the former drive in movie theatre at Amarillo and West Bayshore. Capital Improvement Program funds were to be used for the purchase and development of the expanded park. The land was acquired for $1,181,500.

Phase One of the development was to cost $1.3 million, a great part of it for extensive drainage work and raising the ground level by 12 inches. However, by January 1976, settlement of the Arastra foothills property lawsuit which cost the city $7.5 million resulted in a freeze on all capital improvement fund allotments, and Greer Park was the first casualty. Eventually a scaled down Phase One plan was adopted, and the ground was finally broken August 30, 1980.

NOTE: As of this writing, Greer Park has five soccer fields, three softball fields, one little league diamond, two basketball courts, picnic area with barbecues, par course, small dog run, skateboard bowl, toddler playground with sand, swings, and a climbing structure with slides. Restroom facilities.